Never hang holiday lights again thanks to these color-changing LED lights
Invisible by day, expressive by night permanent holiday lights
Oelo brings your home's outdoor style to light with color-changing LED lights. Practically invisible by day, Oelo's permanent holiday lights blend in with your home's fascia for a seamless look, while Oelo lights are uniquely expressive by night thanks to our customizable color app. Install these permanent lights once and let them light up your day-to-day moments, celebrations and seasons for years to come!
---
WHY INVEST IN OELO LIGHTING?
to attract more customers and increase your sales
YOU'LL NEVER HAVE TO HANG HOLIDAY LIGHTS AGAIN
THE OELO SYSTEM IS RATED FOR 100,000 HOURS OF USE
(The equivalent of 22 years of nightly 12-hour glow)
CUSTOMIZABLE FOR EVERY MOOD OR MOMENT!
Opt for single-color white lights or Oelo's multi-color system with its endless hues. (With the multi-color app's color wheel and march, chase streak and stationary mode, you can showcase your holiday luster, support your favorite team, create social awareness or attract local customers.)
Control multiple structures anywhere with the optional Oelo Anywhere app
(Even while you're away on vacation!)
With our optional Oelo Anywhere app*, customize your color-changing LED lights, then save your favorite patterns, schedule those patterns up to 12 months in advance and control your lights, zones and multiple structures from anywhere in the world. Our cloud-based system can be controlled from your desk via web browser or from your iPhone/Android device through WiFi, cellular or Ethernet connection.
---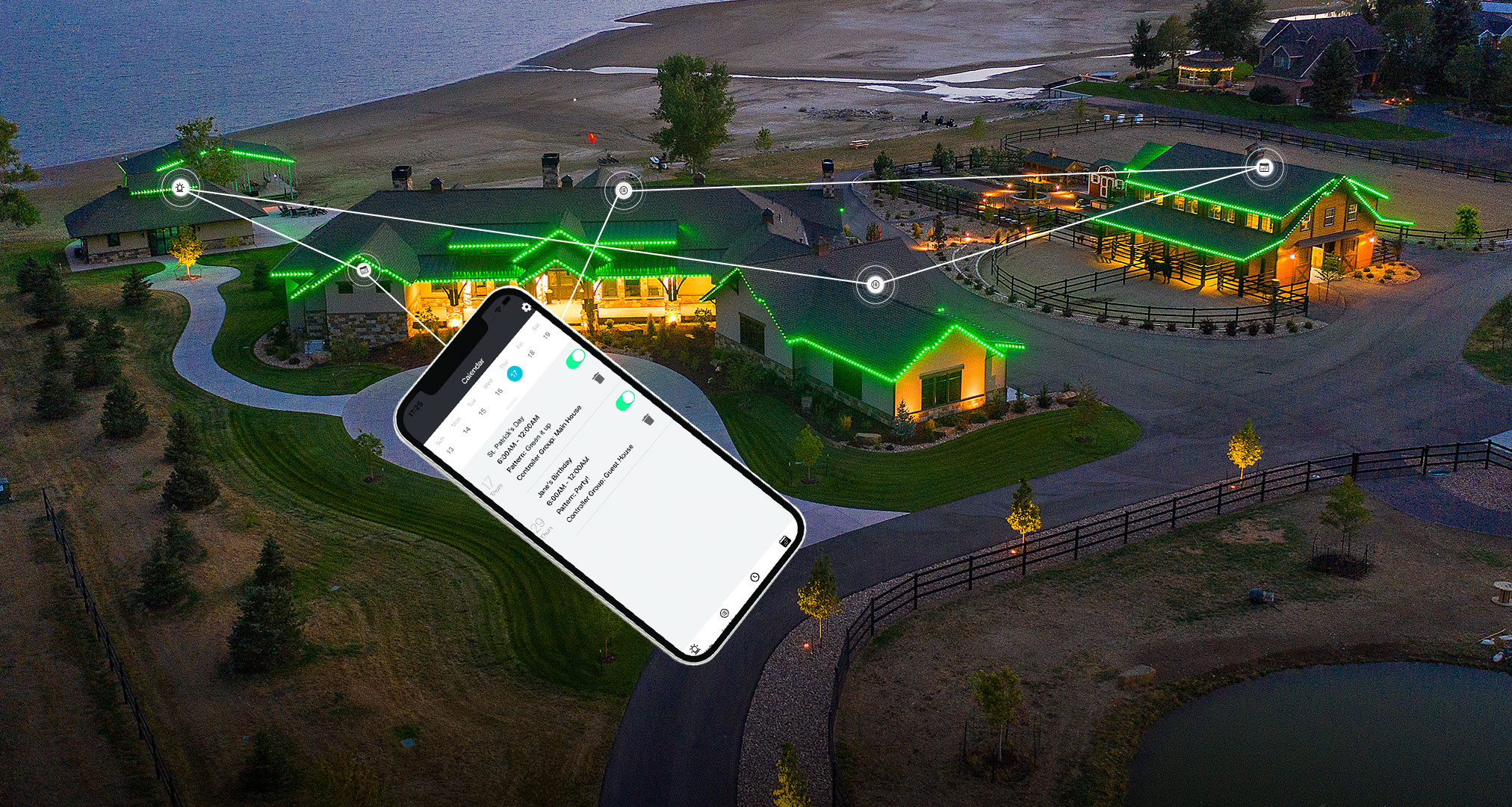 CHOOSE YOUR LOOK — COVER AND MOUNTING OPTIONS
Invisible by day ... choose one of our LED light cover options
Oelo's patented system blends in seamlessly with any structure, available in metal or acrylic cover options. If you're looking for a flush look, our acrylic system hides the LEDs behind a lens, while our long-lasting metal option features minimal mounting components, perfect for DIY installs or residential structures with limited fascia.
---
---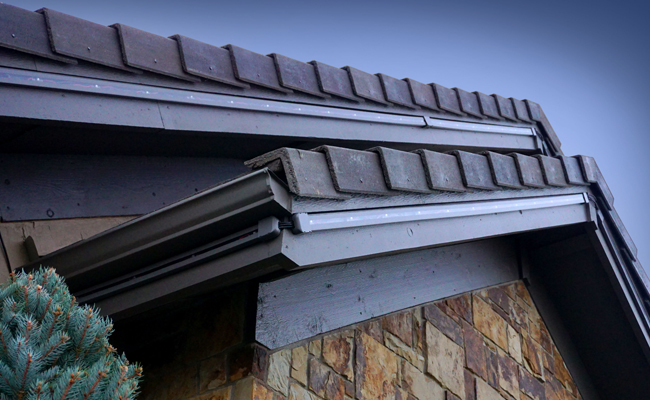 ---
Oelo's acrylic cover features an impact-resistant, fade-resistant flush design. Our waterproof cover's main function is to mount the lights in a permanent, aesthetic way. SAME PRICE as metal!
---
---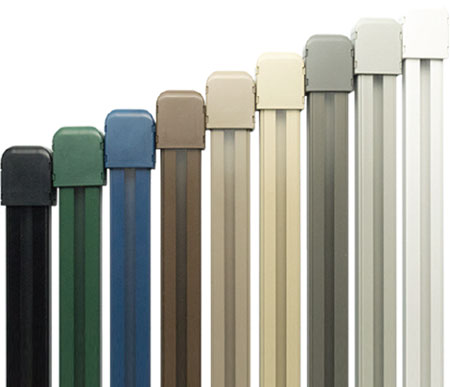 ---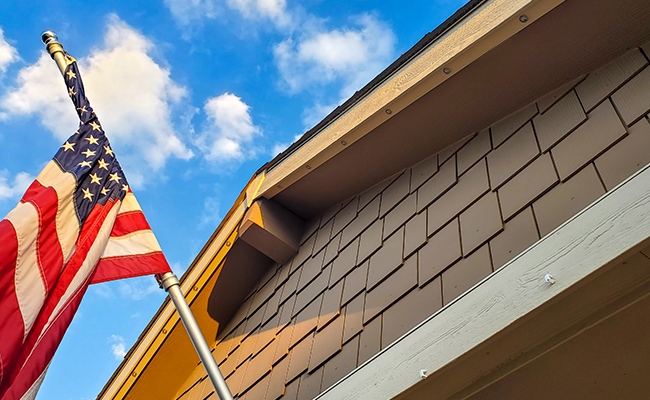 ---
Our metal cover, fabricated in the United States, offers quick installation. With minimal mounting components, the metal channel is a favorite for DIY installs.
---
---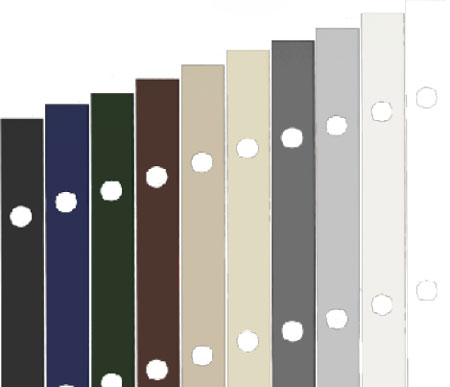 ---
Expressive by night...Versatile mounting options for your own unique look
CHOOSE FROM TRADITIONAL, WALL WASH, ACCENT LIGHTING OR ALL THREE!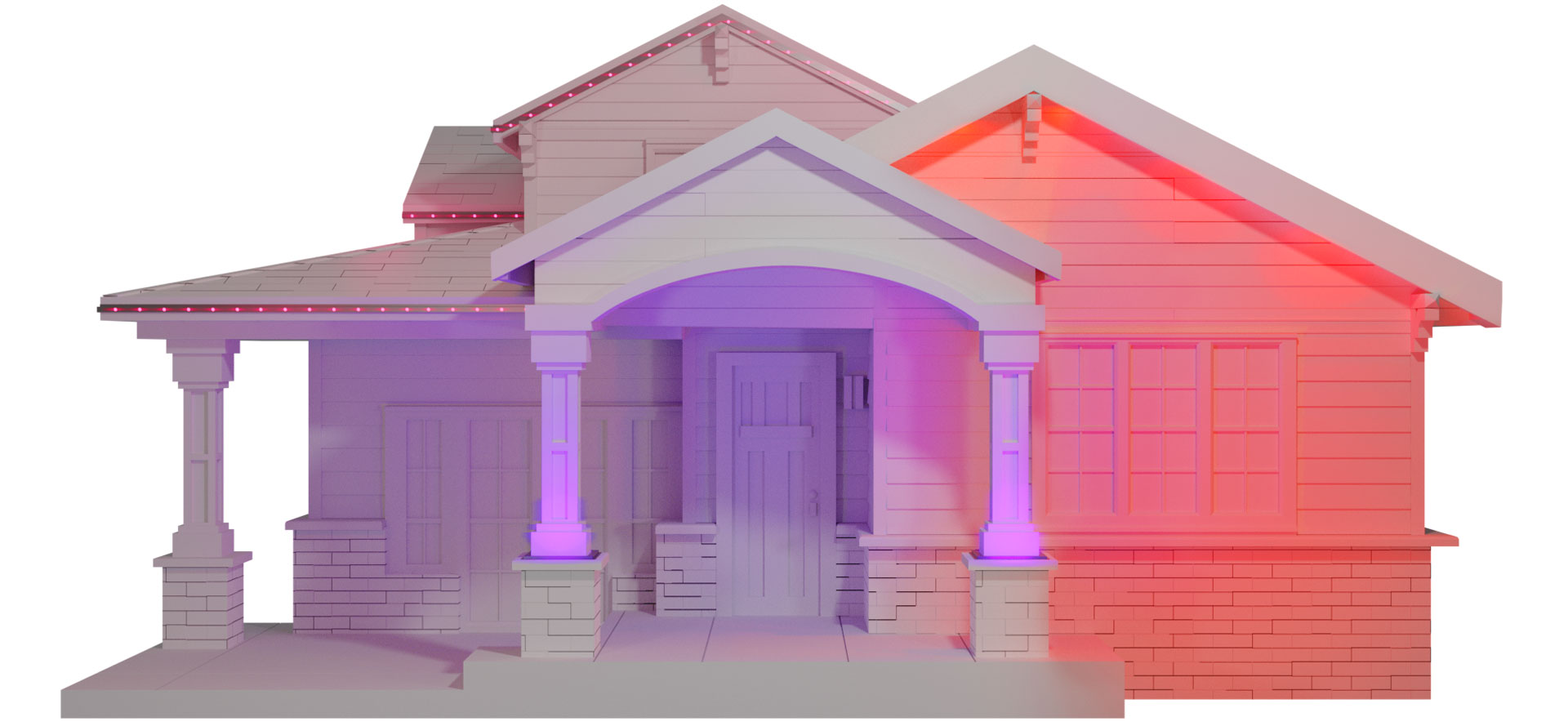 The traditional holiday look
Oelo can be hung on the fascia, pointing outward for a traditional Christmas light glow. The system's LEDs are visible from every angle using this effect. And while this is considered our most traditional look, Oelo's app lets you create "gaps" in the lighting by allowing you to control each individual LED for a modern lighting effect.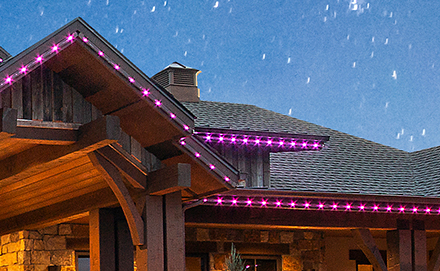 Wall grazing lighting is created when the channels are mounted downward (or upward) and then select LEDs are turned on (or off) to accent an architectural feature, like a pillar. Grazing often uses white light, but with Oelo's 16 million hues, creativity is endless. Homeowners love using it to highlight architectural features.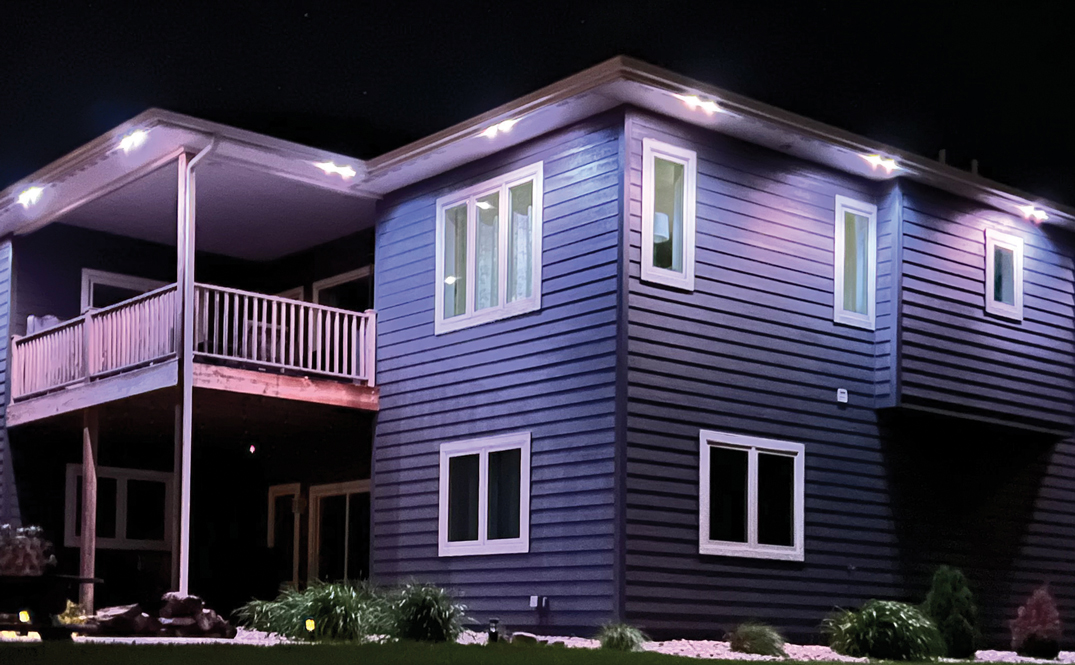 The outdoor wall wash effect
Oelo is one of the few permanent lighting systems that can be hung BOTH on the fascia AND under the eaves. The under-mount effect creates a wall-wash glow, illuminating the exterior with color to eliminate shadows and highlight the wall. This effect is Dark Sky complaint because the LEDs are angled downward.
MOUNTING OPTIONS FOR EVERY HOME
The Oelo acrylic system creates a flush look, while our metal system features a C, CL or CLT Bend channel for added mounting options.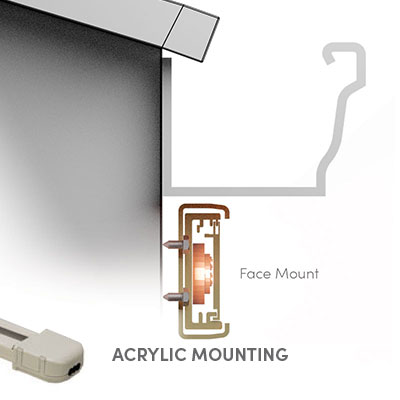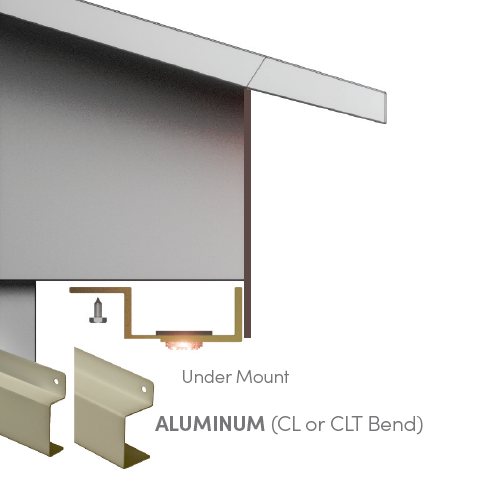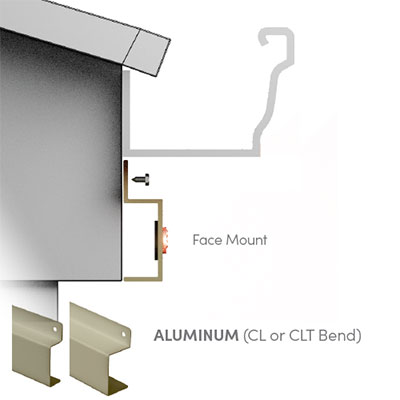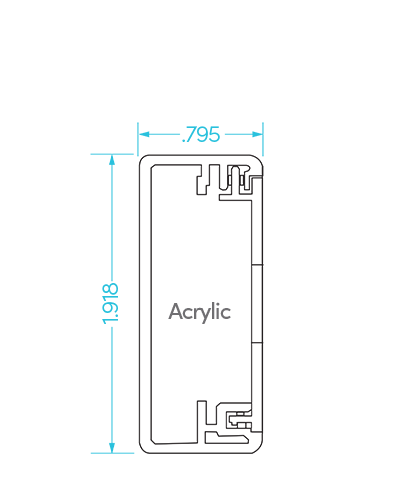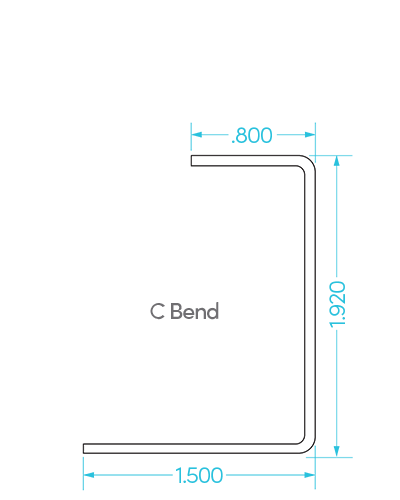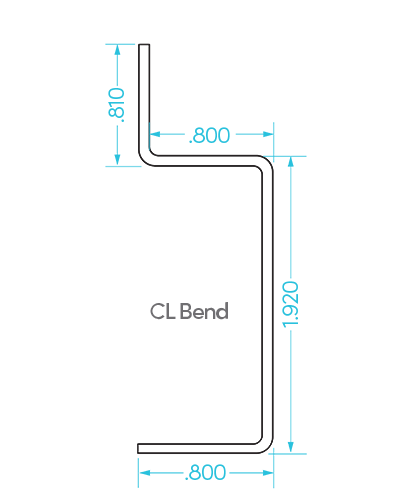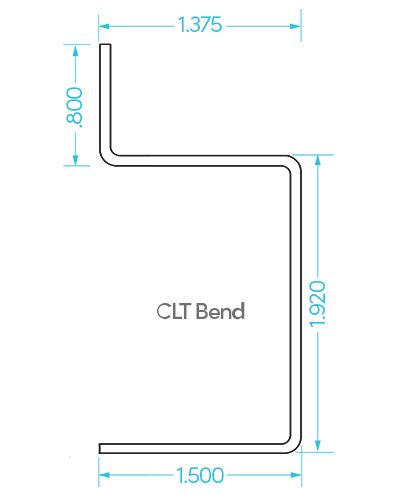 PERMANENT HOLIDAY LIGHTING CELEBRATION IDEAS!
Celebrate any occasion with these color-changing LED lights
Oelo's permanent holiay lights lights can pull double duty as unique Christmas lights or outdoor decorative lighting (perfect for any special occasion). Celebrate every mood or moment with these RGB Christmas lights.
---
---
VIEW OELO'S NINE BUILT-IN MOVEMENT PATTERNS
---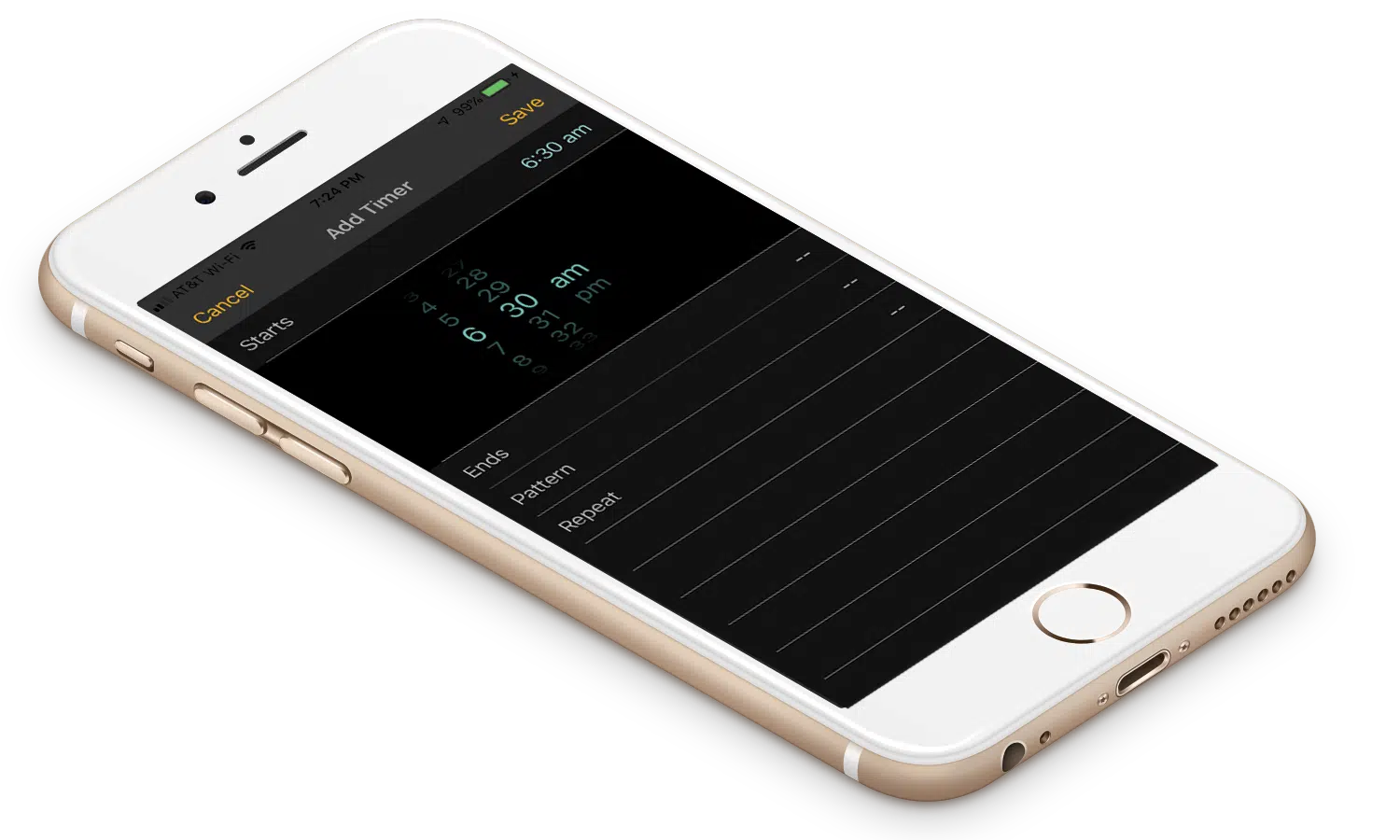 ---
Never miss a celebration.
With the Oelo app and its built-in timer, you can program your lights to turn on by themselves. Simply set the time, day of week and your favorite saved pattern and let Oelo do the rest of the work.
---
LEARN MORE ABOUT OUR SYSTEM COMPONENTS
---
---
Scott and Susan Butters are two of our outdoor-loving customers who love to make a statement. Here is their Oelo testimonial.