The best in permanent holiday lights!
Oelo Lighting Solutions. Invisible by day. Expressive by night.
---
Backed by 40 years in the mission-critical lighting industry, Oelo delivers permanent, configurable permanent holiday lights. Oelo's patented color-changing lighting system offers the most versatile mounting options and is rated for 100,000 hours — twice the lifespan of any other competitor. Built to withstand the elements and backed by our hard-working team in Colorado, we stand behind every system. Below are just a few of the many reasons we shine as a leader among outdoor lighting manufacturers.
COMPARE OELO TO THE COMPETITION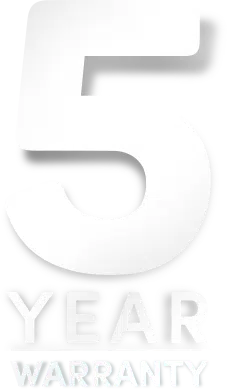 Quality lighting solutions start with a quality product warranty.
---
We stand behind every product with a five-year warranty, and each system is rated for 100,000 hours of use — the equivalent of 22 years of nightly 12-hour glow! Each system is UL rated and these self-extinguishing, fully water-submersible lights tout a V-0 fire rating and a IP68 water rating.
Moreover, Oelo is backed by a 60-year-old parent company, so you can rest assure we are committed to our customers and the life of their system.
CLICK HERE TO SEE FULL TERMS
More than just holiday lights. Oelo is a system.
---
And every system needs a CONTROL BOX .
The Oelo control unit provides power for up to 300 lights and provides the signal that regulates Oelo's infinite lighting functions (for up to 6,000 lights).
THE ULTIMATE CONTROL
With Oelo, you can control the color and movement of EVERY individual LED light in the system. What's next? World domination?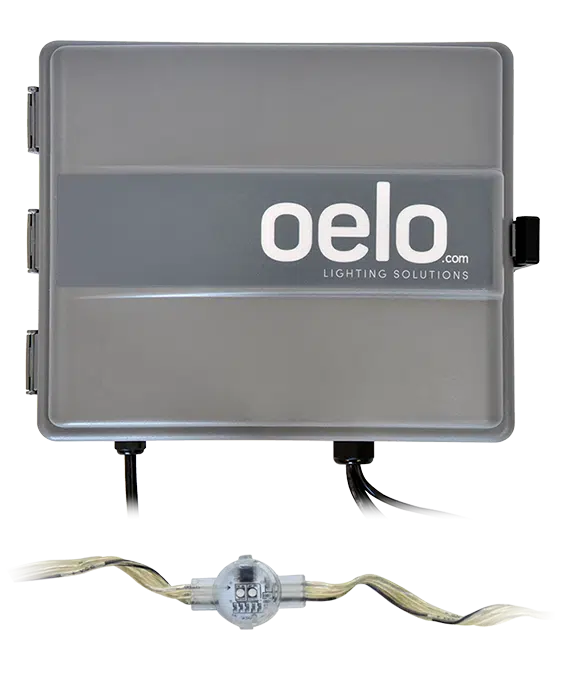 It's our LED LIGHT COVERS that set us apart.
---
Our system's LED components are housed in acrylic or metal LED light covers. These covers create Oelo's seamless appearance along your structure's roofline, can be cut to size for modular design and feature a variety of mounting configurations to create different lighting effects that most other permanent holiday lighting systems can't create. Our patented acrylic cover delivers a bump-free look, while our long-lasting metal option is a favorite for commercial projects.
AVAILABLE IN AN ARRAY OF DIFFERENT COLORS
Our LED light cover is available in acrylic or metal!
RESIDENTIAL MATERIAL COVER OPTIONS
COMMERCIAL MATERIAL COVER OPTIONS
Truly the best PERMANENT HOLIDAY LIGHTS on the market.
---
Unlike other permanent holiday lights, Oelo is the only multi-color system that lets you mix and match infinite color options while adding movement to create your own custom lighting programs. With the app, you can save your favorite patterns for ease, and you can set your system to turn on (and off) by itself for added convenience. Choose from our in-range standard app, or upgrade to Oelo's cloud-based option.
CREATING A COMMERCIAL LOOK
With the app, you can create sections of color (or add gaps in your structural lights) to deviate away from traditional holiday lighting for a commercial look.