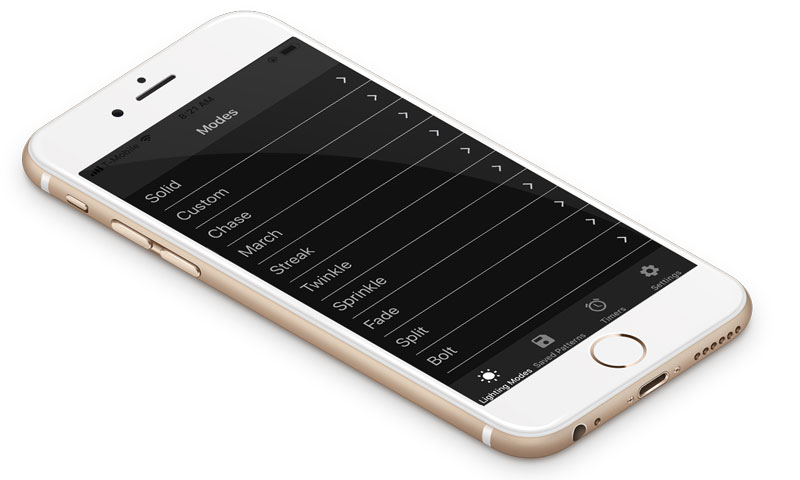 Customizable for every mood or moment
12 fun movement patterns and endless color CHOICES to play with
Streak, March or even Twinkle for your neighbors with Oelo's twelve built-in multi-color movement modes, or highlight select sections with Oelo's new Spotlight security feature.
NEW Movements RIVER, TAKEOVER, BLEND and SPOTLIGHT mode are only available on the Anywhere App cloud based system option.
STATIONARY
The stationary mode creates an iconic Christmas light look. Pick one color or alternate your hues.
MARCH
March to your own lighting beat. This effect allows for a repeated marching pattern.
CHASE
Pick two colors (or more) to chase each other through the system. Great for team colors.
STREAK
Add even more movement with the streak mode. Control speed and gaps with this effect.
SPLIT
Evenly split any amount of colors you want for a dual-lighting effect.
BOLT
One by one your lights will illuminate in the color pattern that you choose.
SPRINKLE
Each individual light slightly fades in and out to create the illusion of sprinkling light.
TWINKLE
Each individual light fades in and out
creating a twinkle effect.
FADE
Smoothly fade between multiple colors to
a speed set by you.