---
Installing Jumper Core Cables
This guide outlines how to properly connect the Light Strand wires to the 3-Core Jumper Cables. This guide may be helpful during the installation stage, or for verifying your wiring connections.
---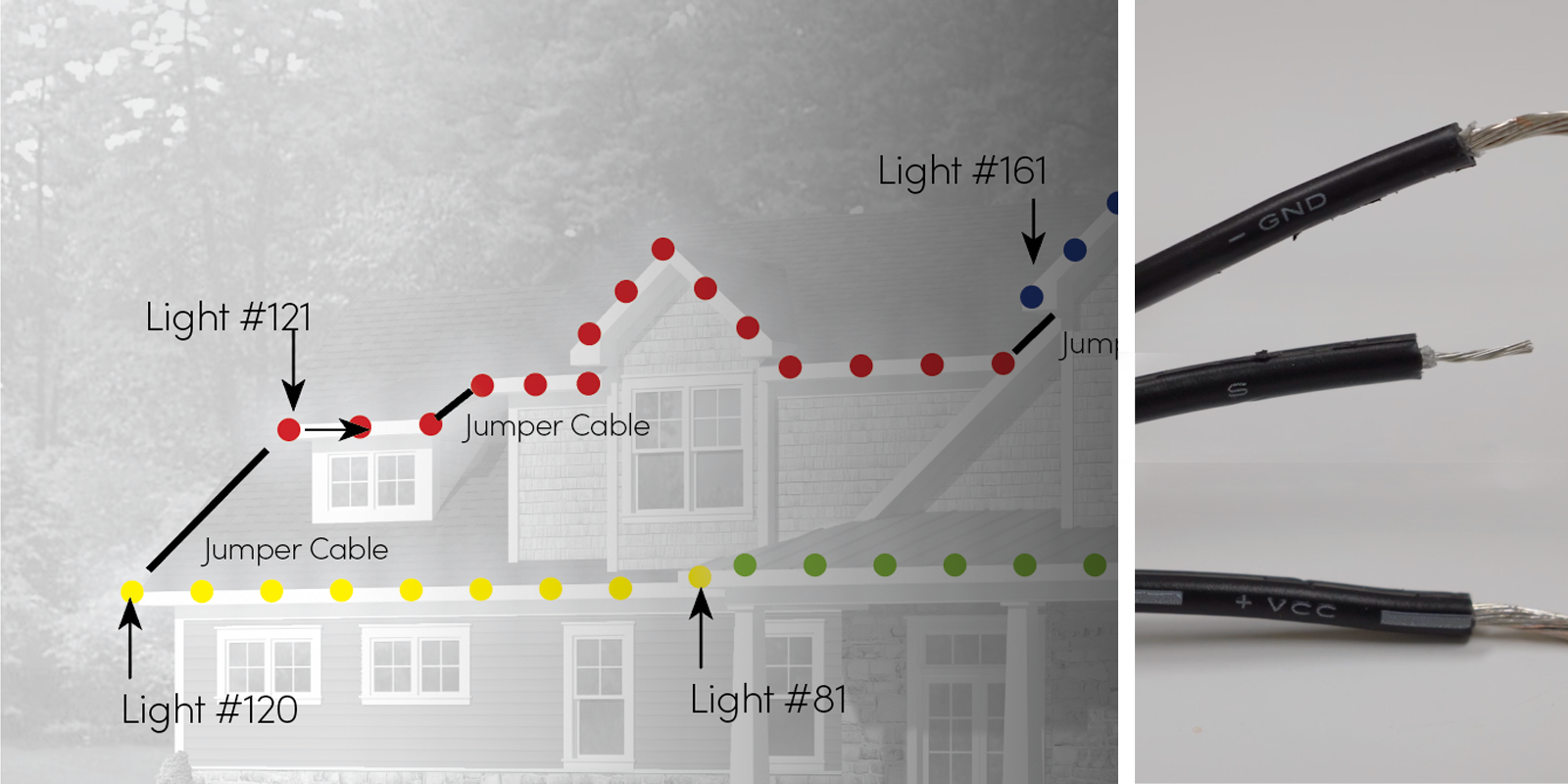 ---
Before continuing, make sure you have read the installation manual. It can be found here.
---
Installing Jumper Cables to connect distant or upper lights
---
1. Strip the Light Strand's "S" and "VCC" wires.
2. Strip the 3-Core Jumper Cable's "GND" , "S" and "VCC" wires.
3. Using Butt Connectors, insert the wires, connecting GND-GND, S-S.and VCC-VCC.
4. Crimp the Butt Connectors on the center silver line.
5. Using a Butane Torch, apply heat to the connectors, shrinking them evenly.
6. Repeat Steps 1-5 on the other end of the Jumper Cable with a new Light Strand and continue wiring.