HOW LONG DO LED STRIP LIGHTS LAST?
---
The best permanent Christmas lights should be built to last!
---
When searching for the best 
permanent
 Christmas lights, it's important to invest in an outdoor lighting system designed to stand the test of time. … After all, you're looking for a "permanent" solution, right? The system's LED rating can tell you a lot about product longevity. So how long do LED strip lights last, and what factors into that duration? We dive into these questions and more in this permanent Christmas lights review.
---
HOW LONG DO LED STRIP LIGHTS LAST?
---
LED ratings can range anywhere from 22,000 hours to 100,000 hours in permanent holiday lighting systems. Oelo trumps all competing systems with a 100,000-hour rating, which equates to approximately 22 years of 12-hour nightly glow, or 34 years of 8-hour nightly use! (In addition to these long-lasting LEDs, Oelo uses only the thickest channel materials to further protect the system's lights from the elements.)
Meanwhile, some competing systems are only rated for a mere 22,000 hours, which is roughly 5 years of use, less than a quarter of Oelo's lifespan, and a far cry from the 13-year median homeownership duration in the United States. Slightly higher-end systems promise 50,000 hours of use, making these 10-year systems a not-so-permanent solution.
Even if you don't plan on staying in your home for 22 years, there's always the resale value to consider. Home improvements, like outdoor lighting, can increase the value of your property, especially if these Christmas lights pull extra duty as accent lights and security lights for many, many years.
---
what impacts led ratings?
---
Two factors come into play when determining how long LED strip lights last. First, quality. Some products are simply built to last. (Not only does Oelo tout the best LED rating, but each system is backed with a number of third-party certifications to ensure longevity.) The second factor, however, is less obvious. LED design. Does the permanent holiday lighting manufacturer use energy-efficient, heat-resistant LEDs?
Let's look at energy efficiency first. Not only are LEDs more efficient that traditional bulbs, but Oelo only uses .07 watts per LED to create its vibrant light. Competitors often push their watt usage to try to create a comparable luminous output, which shortens the LED lifespan. Their claims of being the "brightest" usually comes at a cost of product longevity.
Now, for heat resistance. Did you know heat retention is one of the leading causes of LED failure? Oelo uses an advanced circuit design that manages heat build-up inside the waterproof capsule, allowing Oelo to under drive the LEDs below their maximum-rated capacity, while ensuring abundant illumination.
With its 60-year-old company roots in emergency lighting, Oelo understand the importance of "can't fail" lighting. By utilizing a highly efficient circuit design, Oelo has created permanent holiday lighting system that lasts twice as long as any competitor, so you truly never have to hang Christmas lights again! To further compare, click here.
Permanent holiday lighting doubles as security lights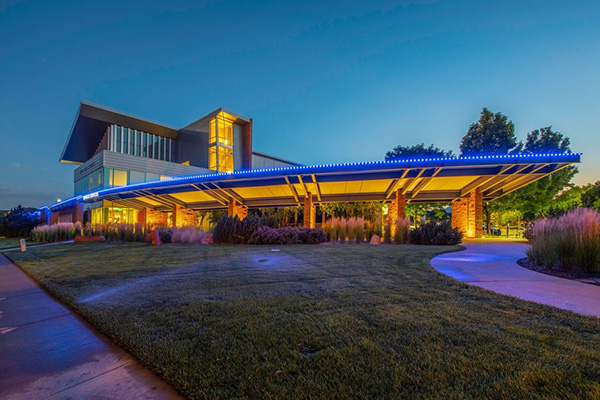 Related Articles: Lighting Effects
Oelo meets a number of third-party certifications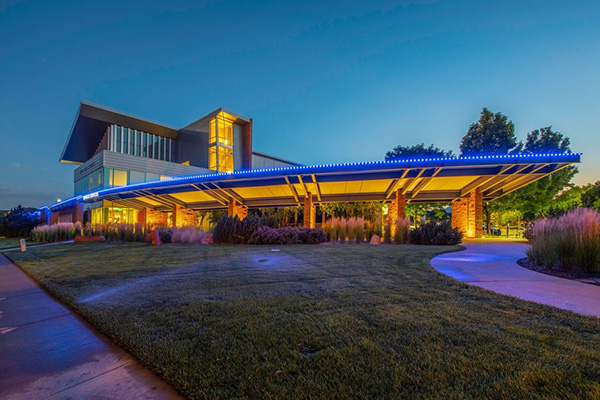 Related Articles: Lighting Effects