featured: designing spaces makeover
---
Oelo helps transform Oscar Mike compound on Designing Spaces makeover television show
Oelo was featured on the Lifetime TV home makeover show Designing Spaces. During the Dec. 4, 2018 episode, makeover crews, including Oelo, helped transform the Oscar Mike Foundation compound into a place where life is celebrated.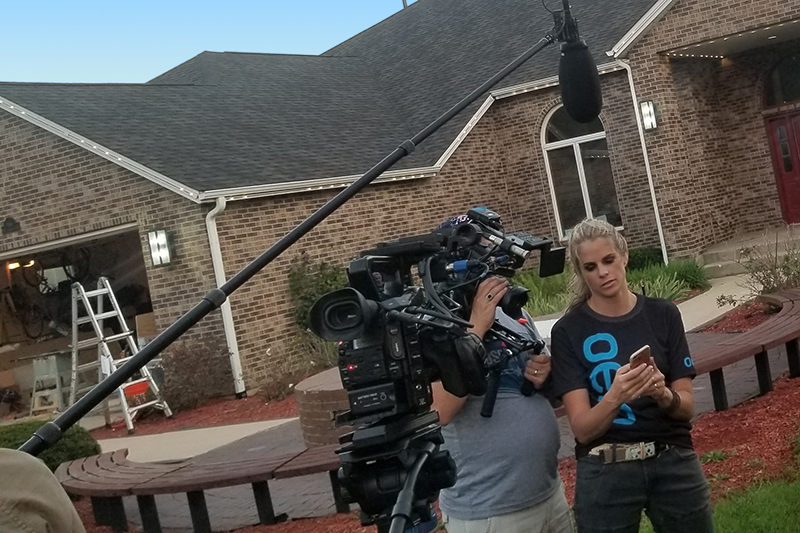 The Oscar Mike Foundation is a non-profit organization that strives to keep injured veterans on the move through life-changing adaptive sports. Through the foundation's apparel sales and support programs, the Oscar Mike Foundation offers an outlet for America's disabled veterans. The Oscar Mike facility is a 9,000 sq. ft. facility located on a 210-acre lake in Poplar Grove, Ill. The fully accessible home, featuring 17 beds, an outdoor sports court and an adaptive weight-training room, provides a home base where veterans can recreate. Oelo, which donated a multi-color and patio lighting system to the foundation, sent an installation team to Illinois to aid in the week-long makeover. Most of the Oelo action can be seen at 8:42 in the episode video below.
The permanent lighting system, which features water-resistant lighting channels, will blend in with the compound exterior by day, while the Oelo customizable app will let the veterans express themselves by night thanks to the system's color-changing holiday lights and movement options, rated for 100,000 hours — the equivalent of 22 years of nightly glow. Not only can the Oscar Mike guests celebrate Christmas with the traditional holiday colors, but they can march red, white and blue on patriotic holidays and spread the R.E.D. Movement (Remember Everyone Deployed) with red lights every Friday.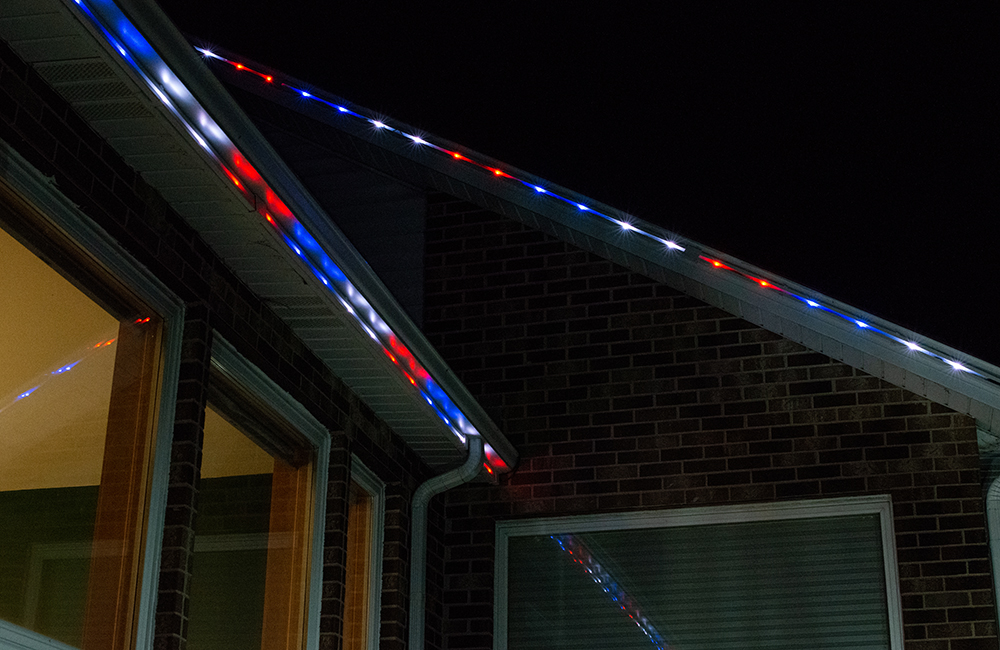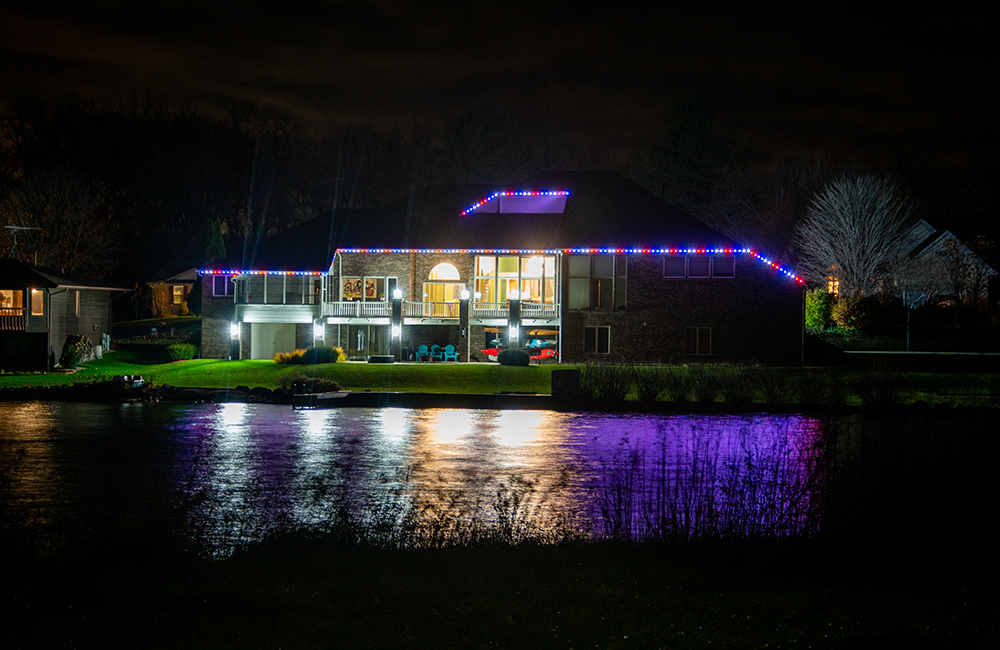 "The Oelo parent company has long been in the emergency vehicle industry. We make everything from fire trucks to the light towers that go on those trucks, and those lighting components are how we got started in architectural lighting, so we have a long history of supporting American heroes, which is why it was so fitting for us to donate this system to the Oscar Mike makeover," Oelo Marketing Director Amy Speer said.
"On top of that," Speer continued, "Oelo embodies so many elements of the Oscar Mike Foundation. At Oelo, we're all about making a statement — and sometimes, creating awareness — and that's what Oscar Mike does with its apparel. And then you have all of these disabled veterans who are striving to live life to the fullest. They're on the move, and they want to enjoy the outdoors, and our product lets them do that, especially at this great facility with its beautiful outdoor space. Now, they can turn on their lights and celebrate life just a little bit more."
In addition to the lighting addition, the compound received an interior makeover during the show, which included a kitchen overhaul, a bathroom remodel and gallons of fresh paint. A fleet of Ford wheelchair accessible vehicles was also featured during the episode.