Areas of Your Business that Commercial Exterior Lighting Can Improve
Every business owner knows that first impressions last. In fact, potential customers often base their first impression by checking out your business establishment's exterior. Most actually contemplate this before they even decide to go inside to peruse the menu, which is why business owners should pay special attention to how their places of business look. In this regard, good lighting can help significantly. However, the benefits of outdoor lighting isn't just limited to aesthetic value. You'll find that it can also improve different aspects of your business.


Hours of Operation
Using the right outdoor lighting can allow your business to extend its operating hours. For instance, restaurants can stay open longer by creating a well-lit outdoor dining space for customers to hang out even after dark. If in a place where there are no operating hour restrictions, you can also open earlier than your competitors, too. If business is brisk, longer hours of operation tend to boost profits.


Safety and Security
Businesses located in less than favorable areas may also find that their customers may not go to their establishment if it's too dark. Such areas can incite worries of criminal activities and installing commercial exterior lighting can fix this problem.
Adequate lighting also helps prevent accidents. If people can easily see their surroundings, they are less likely to trip or hurt themselves while in your premises. This is crucial for your business since accidents that occur on your property due to your negligence are often lawsuits waiting to happen.


Energy Consumption
Because lighting accounts for 60% of an establishment's electrical expenses, choosing the right type can save you tons of money. LED lighting, in fact, consumes 75% less energy than incandescent bulbs. With this, you can brighten up your store and serve your customers without having to increase your overhead expenses, allowing you to spend that money on other areas such as marketing or product development.


Curb Appeal
It's important for any business to stand out among its competitors, and outdoor lighting can help you do just that. Choose the right combination of colors, and you can create a certain atmosphere that you want your customers to feel when they're in your property. Creating the right ambience is crucial. Couple this with fantastic service, and you'll have customers who will keep coming back. Most will even recommend your place to their friends and family.
Outdoor lighting may seem like a simple thing, but it can do wonders in helping you create the best first impression. Just remember to work only with reliable manufacturers and installers to ensure the success of your outdoor improvement project.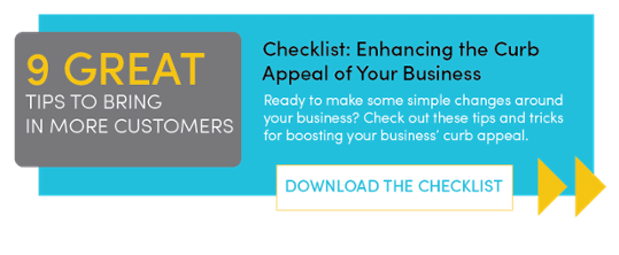 Sources:

How the Right Outdoor Lighting Can Boost Your Business, Thedecogroup.com

Energy-Efficient Outdoor Lighting for Your Small Business, Constellation.com