---
The lights display a different color
than what was selected on the App
This guide may be helpful if you've selected a specific color in the App and the lights are not reflecting that selection.
---
---
Solution: Select a new RGB orrder
Open your browser and enter http://172.24.1.1/ .
Click on "Lights".
Click

"RGB Order"

and change to a different order, such as "RGB2Strand".
Repeat until the correct colors are displaying.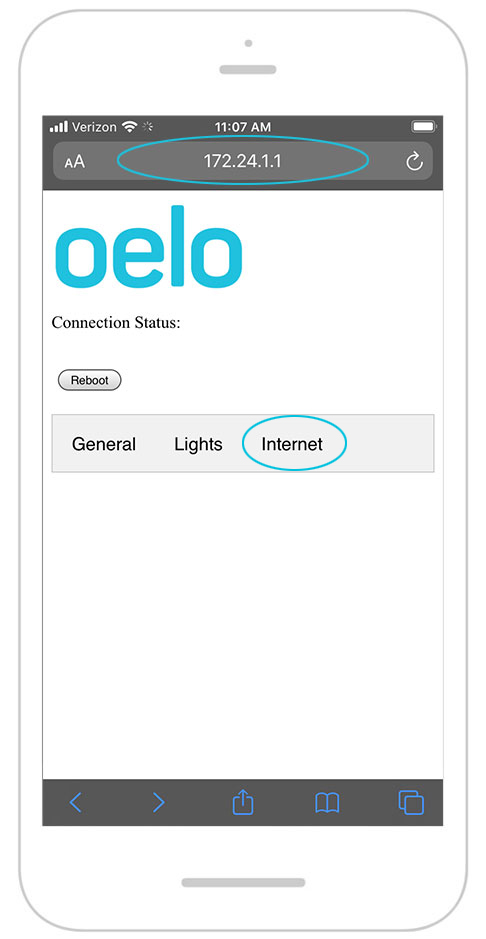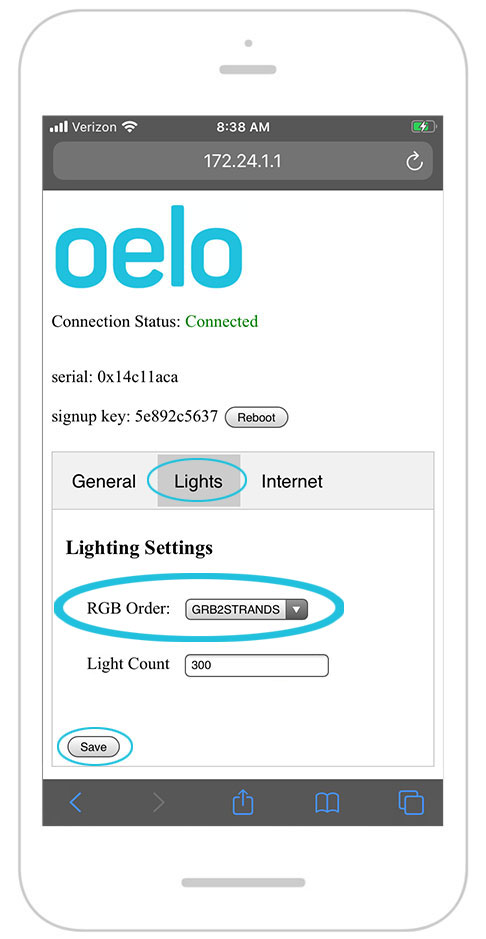 Anywhere Web RGB Order Location
---
If you followed these instructions ...
And your system is still not working, please fill out a service form below and a technician will be in contact to further troubleshoot.