Use outdoor LED accent lighting to highlight your building's features.
WHY INVEST IN OELO LIGHTING?
  INCREASE YOUR BUSINESS' VISIBILITY
to attract more customers and increase your sales
  ENHANCE THE SAFETY AND SECURITY
of your business with a well-lit commercial exterior
REDUCE MAINTENANCE AND EXPENSES
with hassle-free, energy-efficient lighting system
BECAUSE IT'S FUN (EVERYONE WILL LOVE IT)
with Oelo's ability to change color and movement settings

Backed by 30 years of lighting industry experience, Oelo products are built to last. Our system's IP68-rated LED components are housed in an acrylic or aluminum cover for seamless appearance, and every product comes with a five-year warranty.
Outdoor LED accent lighting can add nighttime creativity to any architectural design. Whether you're trying to create curb appeal at home or make your business more noticeable at night, there are many different lighting styles that can accentuate your structure's exterior features. Most often, these lighting styles are created by mounting light in ways that illuminate and highlight the building's best assets. Oelo Lighting Solutions offers a permanent holiday lighting system that doubles as year-round LED accent lighting. More importantly, this system can be mounted in versatile ways to achieve three of the most trendy lighting styles today — wall wash lighting, wall grazing lighting and of course, a traditional roofing glow.
Let's talk about these three lighting styles...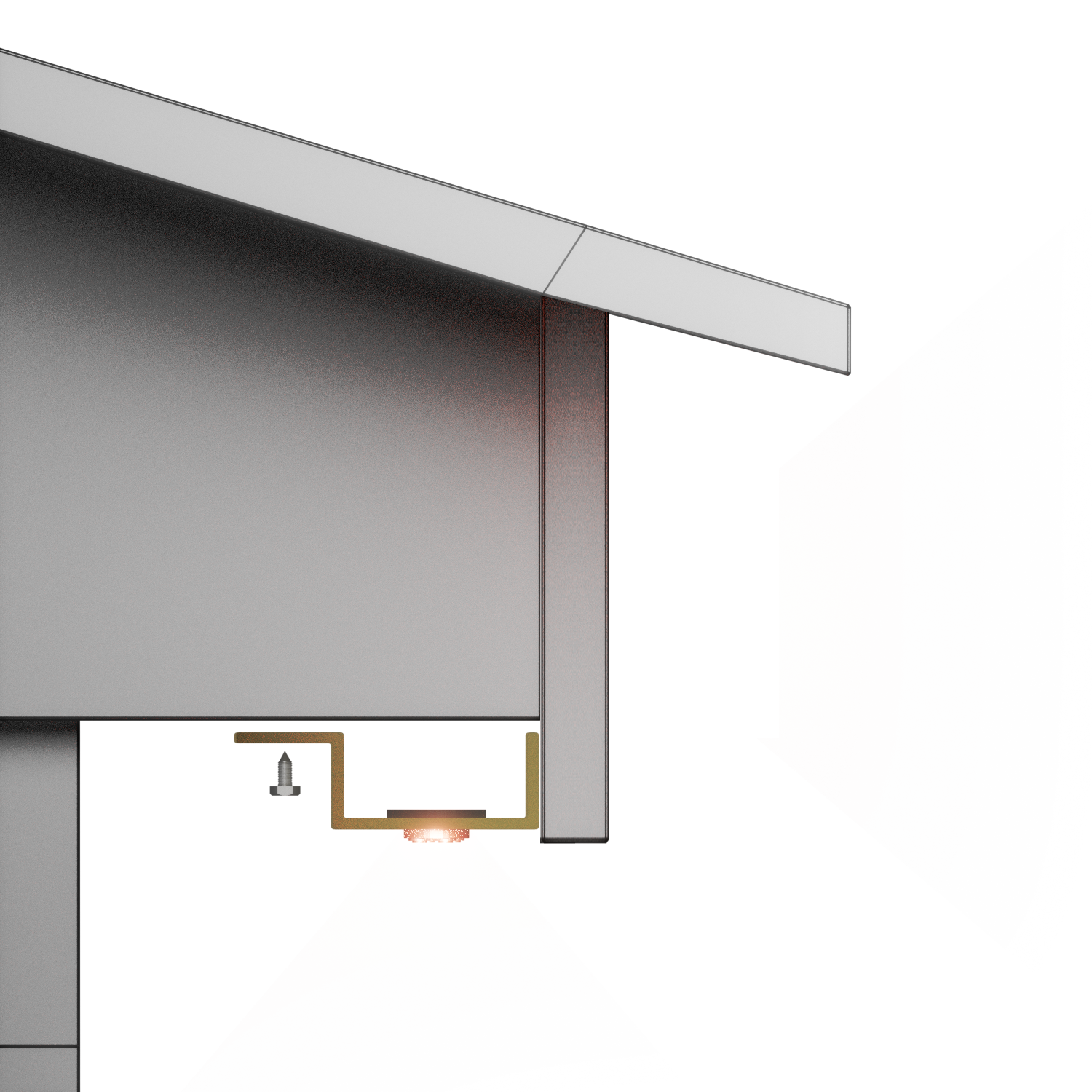 ---
Outdoor Wall Wash Lighting
Outdoor wall wash lighting is achieved by under-mounting light downward to bathe the entire wall in uniform light. This effect draws the viewer's attention away from the light itself and toward the building as a whole, making the surface feel more extensive. Additionally, wall wash lighting can highlight the smoothness of a wall and acts as security lighting for your building, or this effect can be used to illuminate artwork or signage, a great effect for businesses. Plus, under-mount lighting is Dark Sky compliant because LEDs are angled down!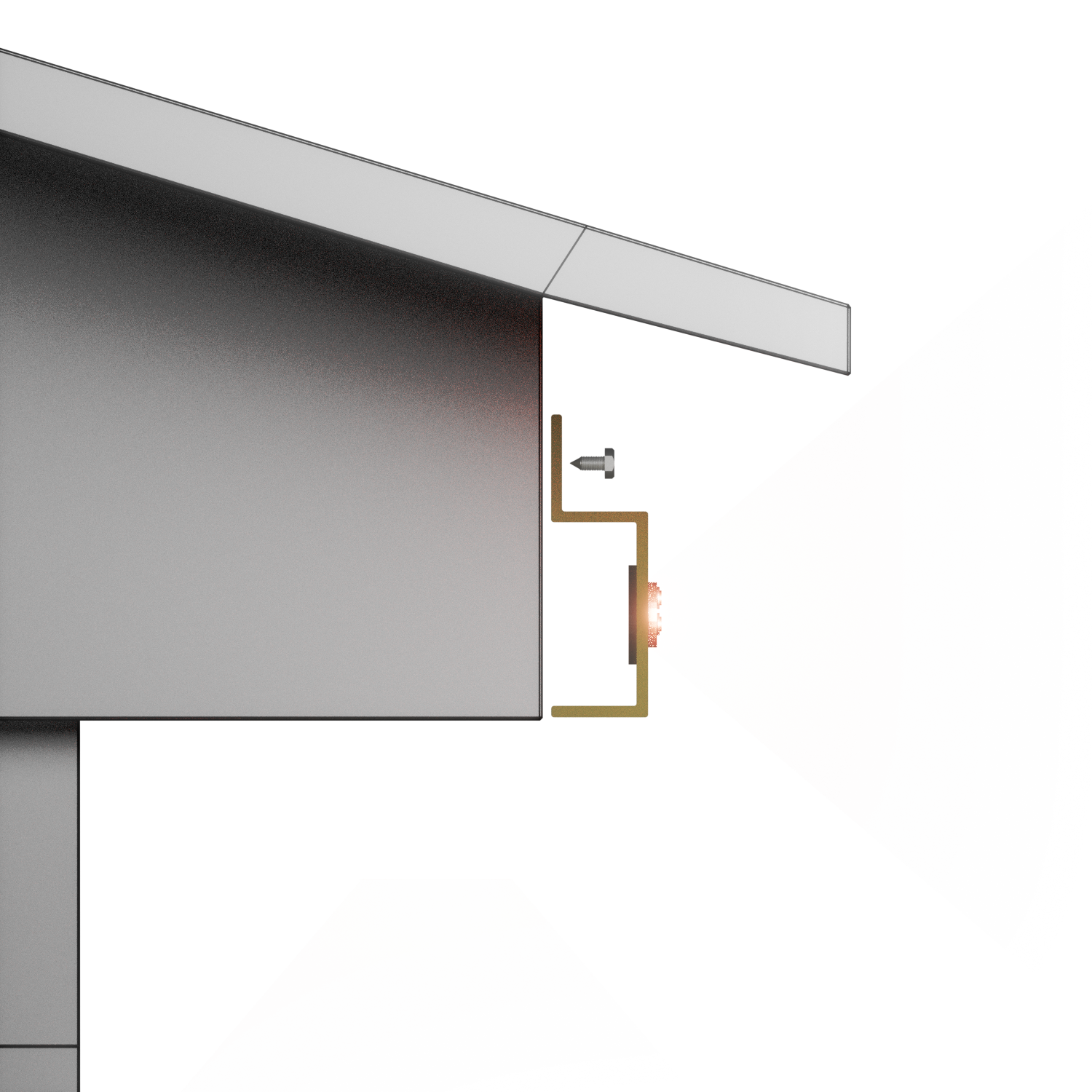 ---
Traditional Roofline Lighting
Outdoor LED accent lighting can also be mounted to the "face" of a structure to create an outward glow, making the LEDs visible from virtually every angle. Not only can this effect be used to create year-round holiday lighting, but face-mount lighting can be used to highlight rooflines, dormers and other architectural features. Select lighting systems have remotes or app-based control of the LEDs that allow you to create "gaps" in the light by controlling each individual LED, which in turn creates a modern lighting effect that homeowners love.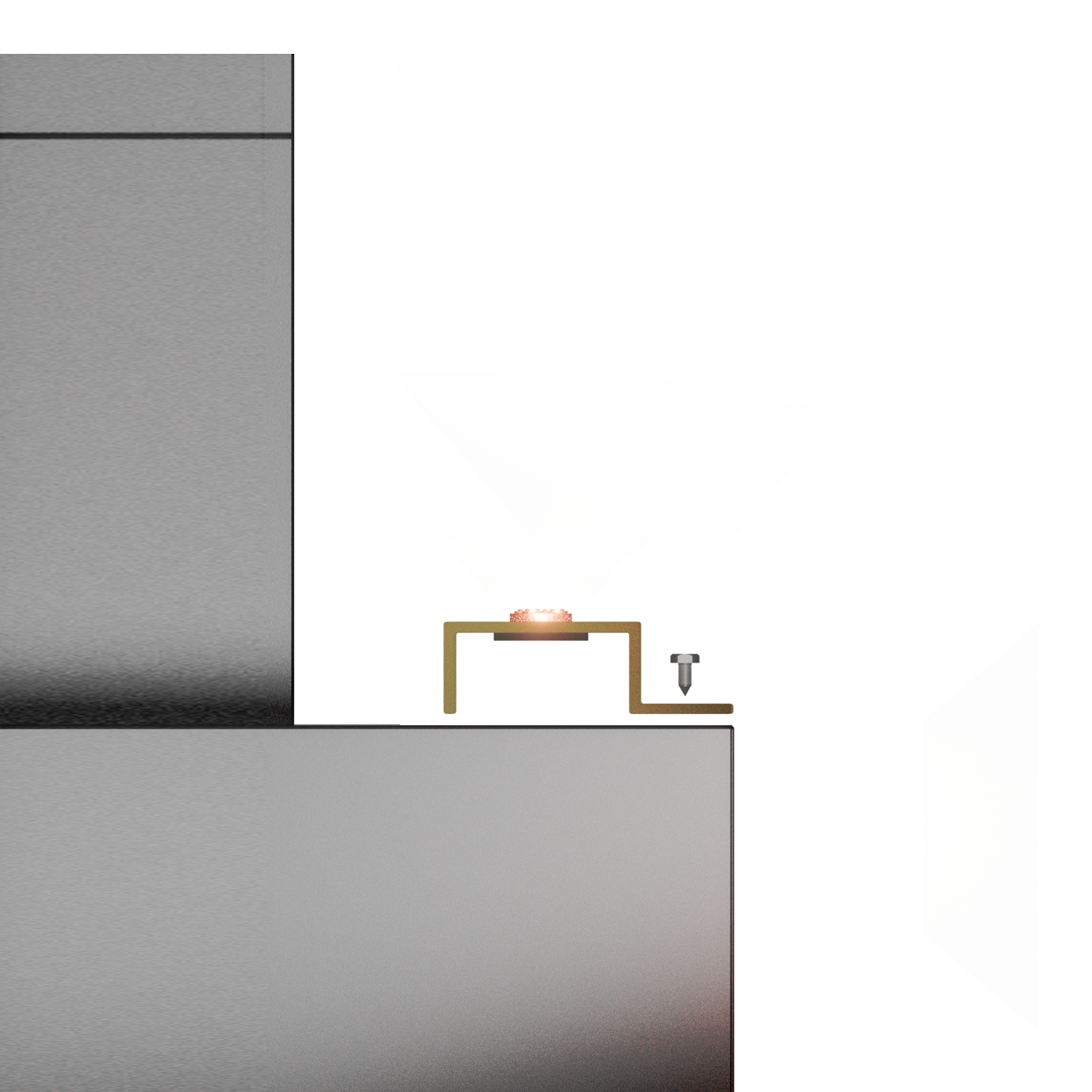 ---
The third lighting style — wall grazing — is a popular way to accent certain aspects of your exterior, like pillars or stone. This effect can be used to exaggerate shadows to reveal the building's unique architectural textures, like wavy walls, stone features or brick facades. To create this effect, the light fixture must be angled or mounted closer to the building to direct and narrow the washing effect, creating a "beam" of light. In fact, these light beams, when directed upward from the ground can produce a pillar-like effect — and all without the pillars.
So How Does Oelo Fit Into All Of This?
Oelo's permanent holiday lighting system features a patented cover system that blends in seamlessly with any structure. But more importantly, Oelo is one of the few permanent lighting systems that can be hung BOTH on the fascia AND under the eaves to produce all the three lighting styles mentioned above. Most permanent holiday lighting systems can only achieve one look. In fact, many competitors can only under-mount their channel. (If you look at their photos, these images are captured from a low angle in an attempt to draw attention to the otherwise hard-to-see lights.) Meanwhile, Oelo can be seen from all angles, and with so many mounting options, you can mix and match the above effects for your own unique outdoor LED accent lighting.
---
WATCH THE VIDEO ABOVE TO SEE OELO'S COVER AND MOUNTING OPTIONS