Oelo's LED light cover options
Choose your seamless LED strip light cover look
---
Invisible by day. Expressive by night. These two statements sum up Oelo's light cover design because our two acrylic and aluminum LED light cover options give your permanent holiday lighting system its seamless look, while the Oelo system can be mounted three different ways to deliver a truly expressive look.
---
INVISIBLE BY DAY — CHOOSE ONE OF OUR LED LIGHT COVER OPTIONS
ACRYLIC LED LIGHT COVER
These acrylic LED light covers feature an impact-resistant, UV-stable protection with flush design. Because our lights are IP68 rated (meaning they can be full submersed in water), the main function of our channel cover is to mount and conceal the lights in an aesthetic way.
Material: Impact-resistant acrylic
LED appearance: Spaced 10" or closer behind translucent lens for a bump-free look
Length: 8' increments that can be cut to size, allowing the system to be configurable
Colors: Available in nine different standard colors, this channel is also paintable!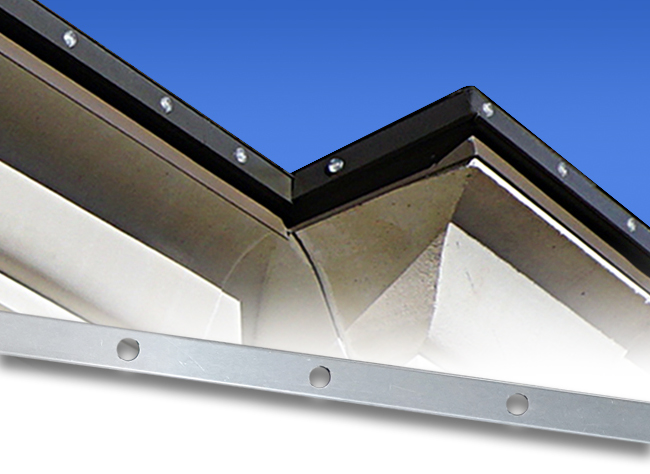 ALUMINUM LED LIGHT COVER
Our aluminum cover, fabricated in our Colorado factory, offers a simpler installation process. With minimal mounting components, the aluminum channel is perfect for DIY installs and commercial projects. Powder-coat painted in our own facility, the color options are limitless.
Material: .040-thick aluminum
LED appearance: Snaps into channel for quick install; spacing is not adjustable
Length: 7' 6" increments that can be cut to size, allowing the system to be configurable
Colors: Powder coated in nine different standard color options (OR you can inquire about color-match!)

EXPRESSIVE BY NIGHT — VERSATILE MOUNTING OPTIONS FOR A UNIQUE LOOK
FACE MOUNT
The Traditional Permanent
Holiday Lighting Look
Oelo can be hung on the fascia, pointing outward for a traditional Christmas light glow. The system's LEDs are visible from every angle using this effect. And while this is considered our most traditional look, Oelo's app lets you create "gaps" in the lighting by allowing you to control each individual LED, a favored look among business owners.
UNDER MOUNT
The Outdoor Wall Wash
Lighting Effect
Oelo is one of the few systems that can be hung BOTH on the fascia AND under the eaves. The latter under-mount effect creates a wall-wash glow, illuminating the exterior with color to eliminate shadows and highlight the wall. This effect is complaint with the Dark Sky Initiative because the LEDs are less visible. Some competing systems are not capable of this effect.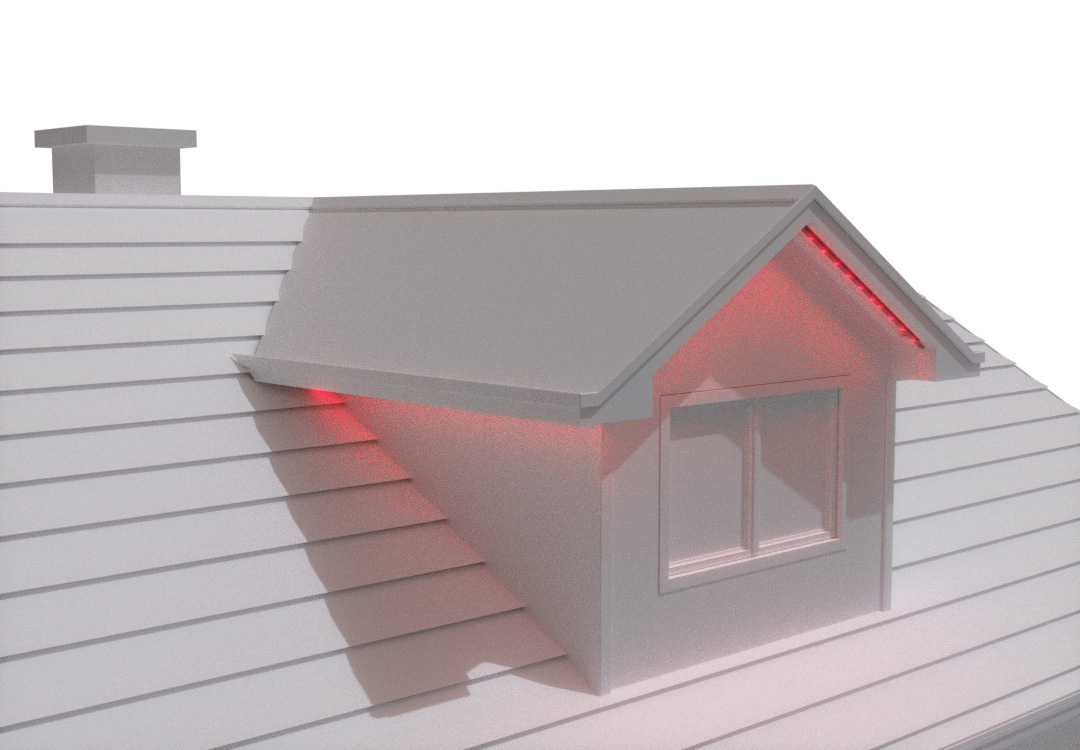 TOP MOUNT
Exterior Wall Grazing
Lighting Ambiance
Wall grazing lighting is created when the channels are mounted downward (or upward) and then select LEDs are turned on (or off) to accent an architectural feature of the exterior, like a pillar. Grazing often uses white light, but with Oelo's 6 million hues, creativity is endless. Business owners love this effect, using it to highlight signage and other building features to attract customers.