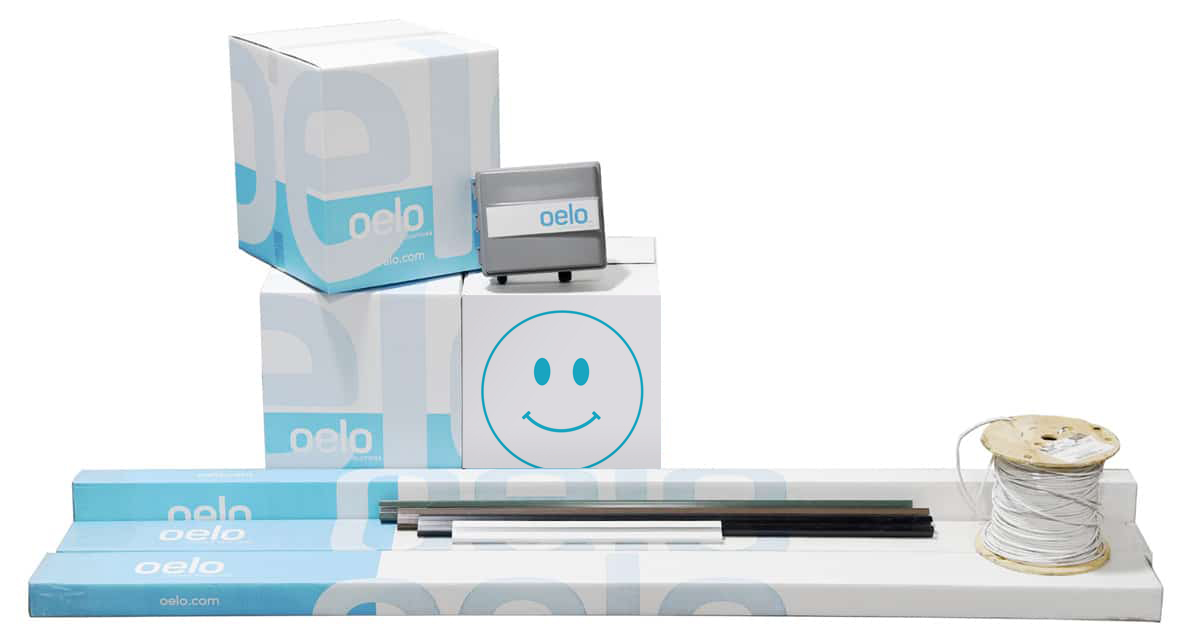 Outdoor Christmas light kits for those with do-it-yourself spirit.
Everyday should be a holiday at your house, so get your outdoor Christmas light kits here! These DIY permanent Christmas lights feature RGB led holiday lights that install in an aesthetic LED light cover. First, determine how many linear feet of lighting you'll need, then select one of the light kits below that best matches your estimate. Note: The images are for basic home-size reference. On the selected light kit page, choose from one of nine channel color choices, then finalize your purchase. Below these kits, you'll find a video that shows the self-install process, along with an in-depth step-by-step manual.
The White and Dark Gray acrylic option is on back order until early 2022 but is available in aluminum. To learn about the material differences, click here.
Orders may be delayed due to the nation's recent supply chain issues.
Install your very own Oelo Lighting Kit
The Control Unit can only power 300 lights. If the system is linear (ran in a straight line), you can add a Booster Box after Light #300. This Booster Box can also be added anywhere in the run to help offset non-linear systems. (most homes will not need a booster box)